Welcome to The Whale Baby!

TheWhaleBaby.com is the online craft portfolio of Erin Morris, professional animator and crafting enthusiast. It is the digital home to little things that will hopefully put a smile on your face.
---
NEWS AND UPDATES:

WhaleBaby 2.0! I've reworked the site design a bit, so if you notice that things are changing, don't be too alarmed. I wanted to add in a bigger section for costumes, as well as organize all of the various shop/external web services that I use for Whale Baby related things. The new layout also means bigger images! Hurray! If you are clicking around and find that something is broken/not showing up properly, please let me know.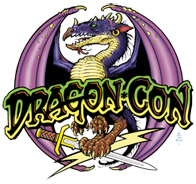 The Annual Return to the Dragon Con Art Show
For the fourth year in a row, I will be returning to the Dragon Con Art Show! I'm very excited to debut my new art series (examples of which are floating around on this site, and on Facebook/Tumblr, and I'm also excited to simply be returning to the convention in general! I spend my entire year waiting for Dragon Con, and I can't wait for Labor Day weekend to get here. So! If you're at the con, look for my Art Show display! It invloves...cats (and not a single person is surprised...). See you there!
FOR MORE INFO:
To learn more about The Whale Baby, Erin, or anything else you find on this site, check out the "About" page in the banner above. All contact information, along with other places on the web to find The Whale Baby, are listed there.
Enjoy!